WHACC is happy to share this article sent to us by NOACC, originally written by marketer Christina R. Metcalf and distributed by FrankJKenny.com.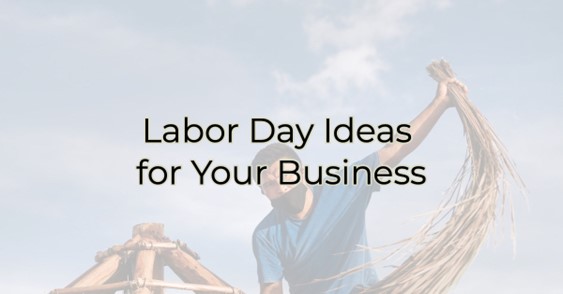 Labor Day is fast approaching. This unofficial end of summer is largely ignored by businesses partly because a holiday surrounding working doesn't seem like much fun. However, you can use this day for more than planning a backyard BBQ or trip to the beach. Here are some engaging social media and activity ideas that you can work on over the next month to drive interaction and get employees and customers excited about this much overlooked holiday.
Labor Day Content Ideas
Honor your employees for the hard work they put forth every day. Showcase them individually or as a group. Make them feel appreciated.
Thank the laborers who have made our country what it is. Call out the quiet efforts that go unnoticed. Do a series of shoutouts to people who are essential to our lives.
Call out the efforts of your vendors and suppliers. Name them. Tag them. Their audience will see your accolades.
Feature local laborers in images like people working on the roads or construction nearby. Highlight a new project you're excited about that wouldn't be possible without their hard work.
Send a Labor Day weekend message to everyone telling them you hope they enjoy this special time.
Share a few funny pictures of your summer vacation or summer at your business. Say good-bye to summer.
Ask your top performing employees to post about what person inspired them to be a hard worker.
Read the full article for Labor Day activity ideas and inspirational quotes you can share on social media.